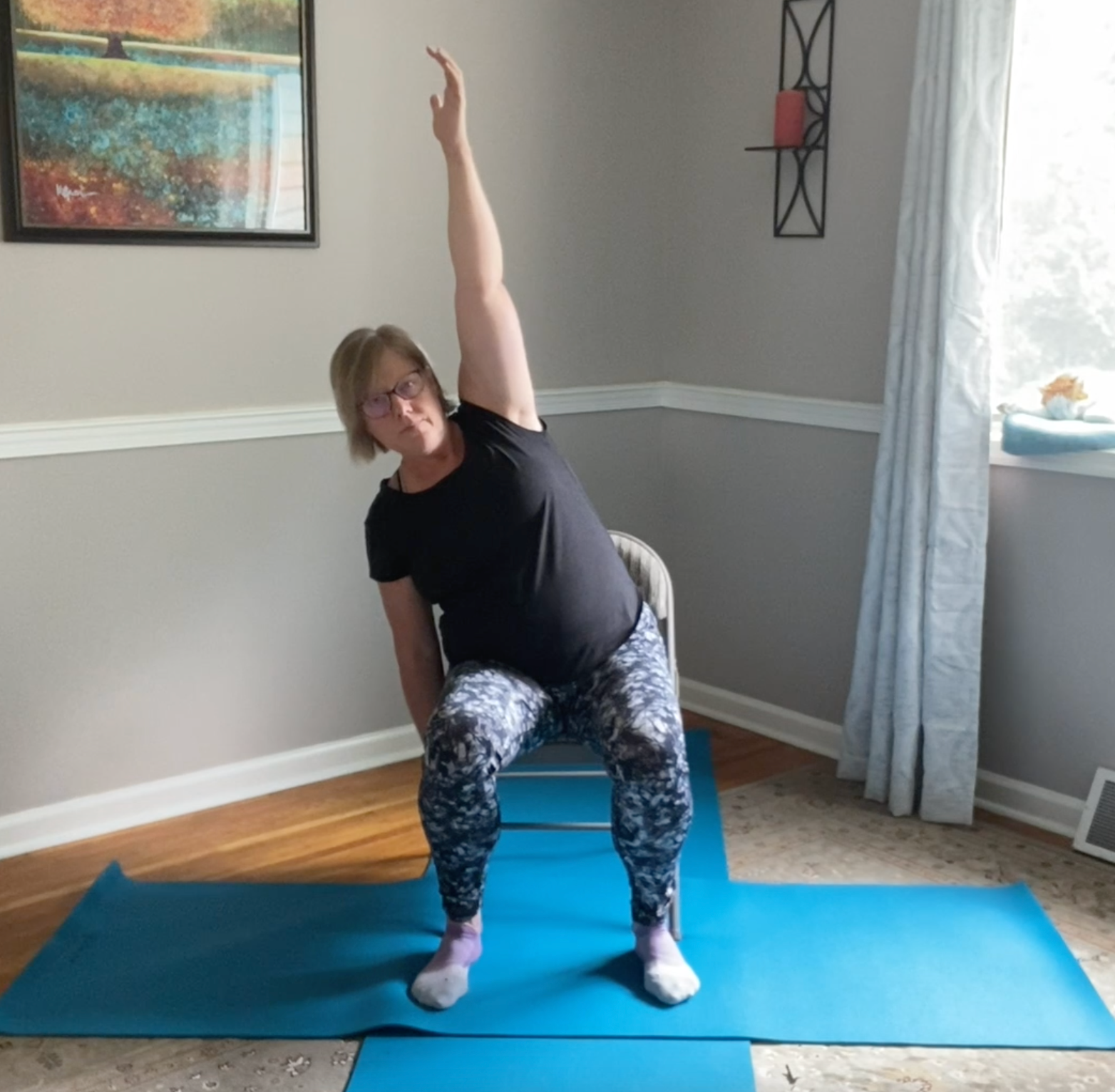 Does your back feel stiff when you first wake up in the morning? Or maybe you feel achy and uncomfortable after sitting for a while. Here's a short practice you can do that will help gently move the spine in all directions so that you can alleviate tension and stiffness in the body.
This is a short practice that can be done from a chair or standing and no special equipment is needed. This would also be a nice way to break up your workday, especially if you've been sitting at a desk for too long.
Grab a chair and get ready to feel better!