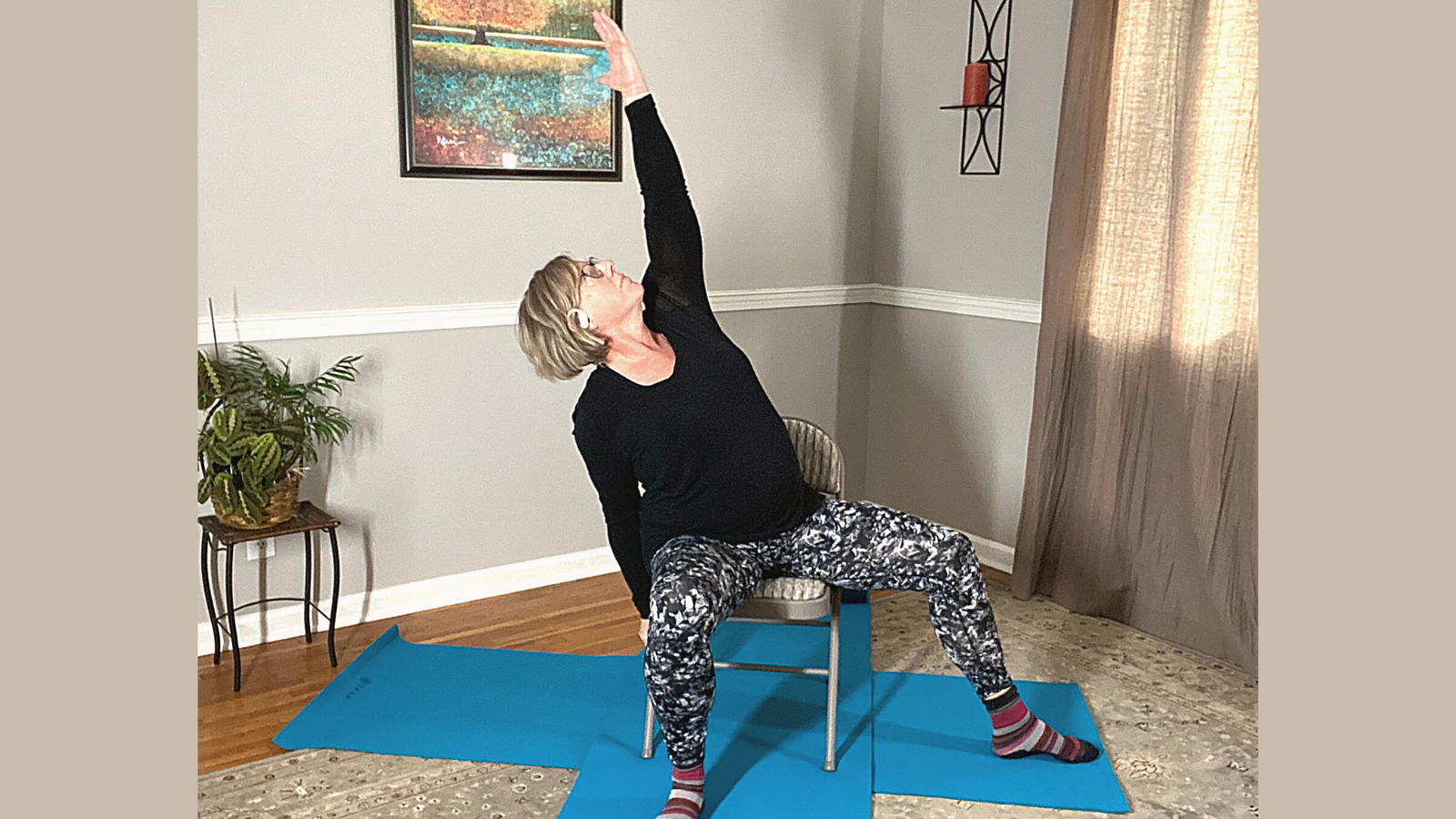 Chair yoga is an accessible and convenient way for anyone to practice yoga. Chair yoga is for ANYONE - whether you need the support of a chair or not. Chair yoga is simply yoga that is done using a chair. Many traditional yoga poses can be modified for the chair.
Chair yoga is convenient and doesn't require any special equipment, other than the chair. Chair yoga is suitable for those who have are unable or have difficulty getting up and down from the floor. The chair can also provide support for standing and balance practices. Chair yoga is a great way for office workers to incorporate some movement and relieve tension during the workday.
​
Chair yoga has the same benefits as other types of yoga. Here are some of the benefits of chair yoga:
​
Low impact on joints
Improves flexibility
Stress reduction
Improves pain management
Improves circulation
Decreases blood pressure
Combats depression and anxiety
Improves balance
Promotes independence and wellbeing
Here's a short chair yoga practice for you to try. Grab a chair and get started!
Would you like to join me in a Chair Yoga class? Learn how here.